Digital Marketing Services
Small Business Marketing
OUR APPROACH
Let's schedule a call or a meeting to discuss how we can help you.
We offer basics like web design, logo design and local visibility and rankings for your business. We look at search data for your business, location and industry and weigh out organic vs paid traffic opportunities to generate new leads for your business.
Long-term results are usually best using search engine optimization (SEO), which includes optimizing your website and creating new relevant content on a monthly basis designed to rank on Google.
We identify opportunities and develop custom strategies for your business
Most opportunities can be identified by analyzing Google search results, competitor websites and top performing ad campaigns.
We use advanced digital marketing tools and resources to show clients opportunities to rank content, outperform the competition and offer a better user experience to more website visitors – leading to a better understanding of your business, more trust and loyal returning customers.
Digital marketing Strategy – 88%

Content Creation – 93%

Website Design Services – 77%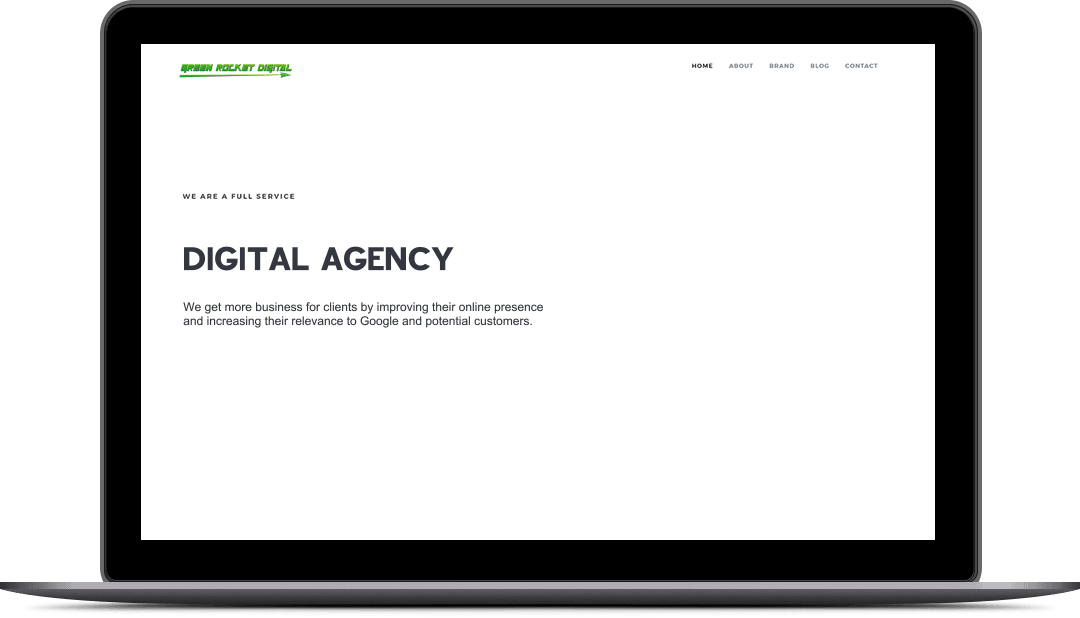 We package and bundle creative and marketing services unique to every project 
Video Production Services
Social Media Marketing Services
Create a Facebook video ad, Instagram ads…Yes, LinkedIn and YouTube are social too. Social media marketing and advertising includes paid (PPC) and organic (SEO) opportunities. See SEO Services to understand how we approach many options
Video Marketing Services
Promote a YouTube video, start a YouTube Channel, imbed videos on your website, gather video testimonials, create a marketing video for your business. Video marketing content is the most engaging and part of a content marketing strategy
Photography Services
Get a new Facebook cover photo, portrait and creative photography
Video Editing Services
Cut a video for YouTube, Facebook, LinkedIn, Instagram or your website
Graphic Design Services
New business logos and brand animations. Motion graphics for video clips
We offer hourly, monthly and project-based pricing. All rates below may vary according to production costs, project complexity and other factors
Keyword Research
Search Engine Optimization
Keyword research as a service 

SEO 2019 best practices

Identify keyword intent

Identify Google search result intent 
Digital Photography
Content Creation
Two (2) – hour minimum

Canon 5D DSLR camera

Full-frame sensor

Professional image editing
SEO Consultant
Search Engine Optimization
SEO strategy consulting

Business development

SEO content development

Advanced marketing strategies
Social Media Marketing
Content Marketing
Facebook

Instagram

LinkedIn

Twitter
Video Production
Content Creation
Four (4) – hour minimum

Canon 5D DSLR camera package

Sennheiser wireless mics

Professional video editing
Logo & Brand Design
Motion Graphics
Business logo design

Vector artwork for web or print

2D / 3D brand animations

Branded content and products
Facebook Video
Content Marketing
Increase brand awareness

Introduce your brand, business

Introduce products and services

Promote events, specials and deals
YouTube Video
SEO Content Creation
Get a YouTube Channel Trailer

Create a pro YouTube video

Optimized for Google & YouTube

Get more YT Channel subscribers
Business logo design

Vector artwork for web or print

2D / 3D brand animations

Branded content and products
Monthly Retainer Services
Facebook Video Ads
Facebook Advertising
Up to 30 hours / month

Facebook video ad creation

Includes ad campaign set-up

Does not include ad spend
YouTube Marketing
SEO Content Creation
Up to 20 hours / month

YouTube SEO content creation

Long-term marketing strategy

Lead generation, subscribers
Content Specialist
SEO / PPC
Up to 40 hours / month

Manages content calendar

SEO / PPC content strategy

Production costs vary by project
We offer a range of production and marketing packages for small businesses
Website SEO +
Google My Business
Keyword research

Competitive research

Local SEO strategy

SEO content development

Website design services

Digital photography

SEO Copywriting

Website optimization

 Google My Business set-up

Video production services

Video editing services

YouTube Channel set-up

YouTube video SEO
Website Design, SEO +
Blog, Google My Business
Keyword research

Competitive research

Local SEO strategy

SEO content development

Website design services

Digital photography

SEO Copywriting

Website optimization

 Google My Business set-up

Video production services

Video editing services

YouTube Channel set-up

YouTube video SEO
Website Design, SEO +
Video, YT Channel, GMB
Keyword research

Competitive research

Local SEO strategy

SEO content development

Website design services

Digital photography

SEO Copywriting

Website optimization

 Google My Business set-up

Video production services

Video editing services

YouTube Channel set-up

YouTube video SEO