Our Services
Digital Marketing
Data-driven Content Strategy, Creation and Marketing 
Want to Get More Traffic To Your Website?
When it comes to online marketing strategy, there's no one-size-fits-all solution. How's your website looking? Is it designed to convert visitors into more leads and customers for your business? Analytics and research are the first steps to better results. Green Rocket Digital specializes in search engine optimization (SEO) and custom content creation.
Additional services include website design, photography, motion graphics, and digital strategy – creating advanced digital marketing strategies designed to leverage content which integrates with your business marketing strategy.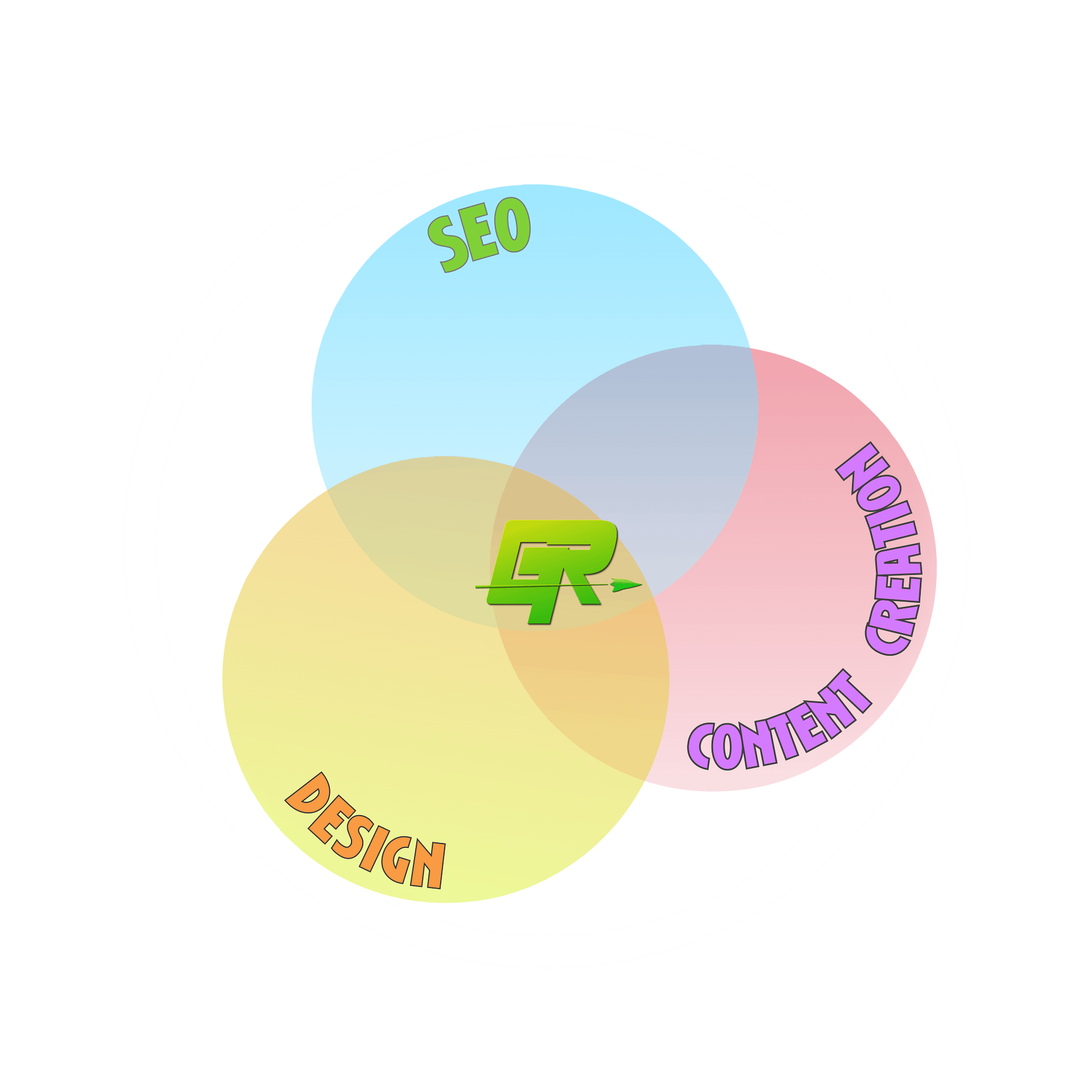 Green Rocket Digital operates at the intersection of
SEO, Design and Content Creation.
SEO, Design and Content Creation
We combine the latest digital strategies and tactics with award-winning content creation.
Video production and editing services include digital photography, videography, Adobe Premiere and After Effects.
Search engine optimization (SEO) content includes videos, photos, blogs and websites.
Types of videos include creative marketing videos and a range of videos for your website, SEO videos for YouTube, Facebook video ads and a long list of social media marketing options on your favorite platforms.
SEO services at Green Rocket Digital have evolved from keyword research, video optimization and ranking videos #1 on Google and YouTube. New services include optimizing websites and creating new websites from scratch. Things are getting busy in 2019 with SEO video production, website design and content strategy.
Getting Started
Tell us about your project or business. We'll get you started with a free consultation. The short-term goal is to give your business a functional online presence.
Basic digital housekeeping includes getting your business on Google Maps, setting up your Google My Business account and some basic local SEO services.
We use the best marketing software tools to get an idea of what's working with you and your competitors. If Google Analytics is installed on your website, we can get an even better understanding of what is and what isn't working.
Technical SEO gets into the nitty gritty of improving your website. No need to go into crawl budget, content audits and on-page optimization here. We can also make you a new website and optimize it as we go.
If you really like your logo you might want to consider animating it if you're doing a lot with videos or social media. If you're looking for a new logo design for your business, we can handle that too.
Basically the first step is scheduling a meeting. First digital marketing project steps include research, an audit of your website and online presence. Fixing the easier and more obvious things is next and essentially giving your business a basic digital tune-up.
Adding new content to your business website can really improve results. Creative videos and photography freshen things up a lot more. Having quality content and a great website only goes so far though. Adding SEO content is where the rubber meets the road.
Advanced digital marketing strategies include content strategy, YouTube Channels, SEO content calendars and SEO / PPC sales funnels on a 3, 6, 9 or 12 month calendar.
Pay-per-click (PPC) advertising and SEO can work together well. According to research though, organic traffic actually converts better than paid traffic. Advertising is more of a short-term strategy while SEO is more long-term. The best strategies combine both.
Topic and keyword research helps you figure out the interests of and language used by your customers. The search queries they use will also hint at their intention and where they're at in terms of the customer journey.
Give the people – your customers – what they want. Attract them with SEO content. Fill the funnel. Measure the results. Test and scale. We're here to help so give us a call.